As iron sharpens iron, so a friend sharpens a friend.
Mission: RHI's Life Groups exist to grow God's Kingdom one life group at a time.

Life Groups are central to Restoration House International's vision and mission. It's through these close-knit groups, which meet twice a month throughout the DC-Metro area, that we experience true change. These groups of 5-10 people meet in homes and public spaces to talk, pray, laugh, and grow.

NOTE: Due to the COVID-19 pandemic the groups are meeting virtually—but they're still lively!
Invite a guest to our next meeting. There's a Life Group near you!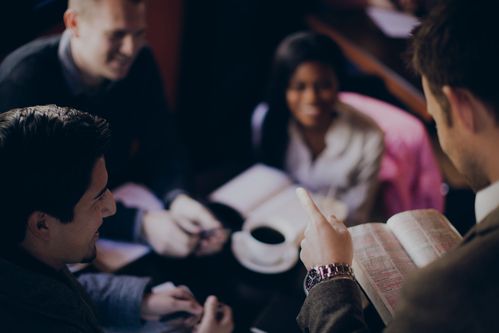 We'd love to get you connected to a life group in your area. Fill out the form below to get started.
Life Groups help people grow in their faith and build community. Our groups take place throughout the week in different neighborhoods, so use this form to find a group that's right for you. We'd love to have you join us!